Filabavi HDSS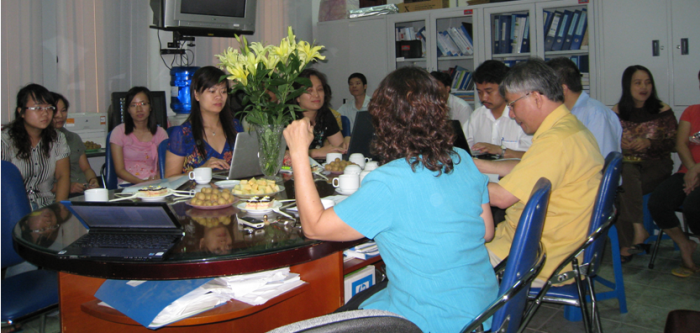 Bavi is one of 29 districts in Hanoi, Vietnam. It is located between latitudes 21.0084 and 21.3176 North and longitudes 105.2873 and 105.4729 East in the Red River Delta. The District covers 424 km2, including lowland, highland, and mountainous areas, and ranges in altitude from 20 to 1297 metres above sea level. The District consists of 32 communes, with an average of 532 m2 used for agriculture per capita. The climate is typical of northern Vietnam, with a monsoon tropical climate: a wet season from June to October with high temperatures, heavy rainfall and storms, and a dry season from November to May with generally lower temperatures but hot, dry winds for about two months before the rains.
The District contains approximately 265,000 people, belonging to the Kinh ethnic group (91%), with Muong (8%) and minority of Dao. Children under one year of age comprise 1.5% of the overall population, children under 5 years of age 7.9%, and women aged 15 to 49 years 27.1%.
Most of the Vietnamese practice indigenous religions, worshiping local spirits, gods and mother goddesses. The main language spoken is Viet. Illiteracy is low, at only 0.4% of the adult population (> 15 years of age). Some 69% of the adult population have completed primary school, 21% secondary level, 9% high school and 0.5% higher education. Illiteracy varies between communes, but ranges only to 1.1%.
Agricultural production and livestock breeding are the main economic activities (81%), with major products being wet rice, cassava, corn, soybean, green beans and some fruits, such as pineapple, mandarin, and papaya. Other economic activities are forestry (8%>), handicraft (6%), small trade (3%), fishing (1%), and transport (1%o). The average income was 290 kg rice per person per year (about D600,000 [Vietnamese dong] or US$40), with a range of 459 kg to 190 kg between communes.